2″ Wide Jr. Polycarbonate
Snow Retention Systems
For Standing Seam Metal Roof Systems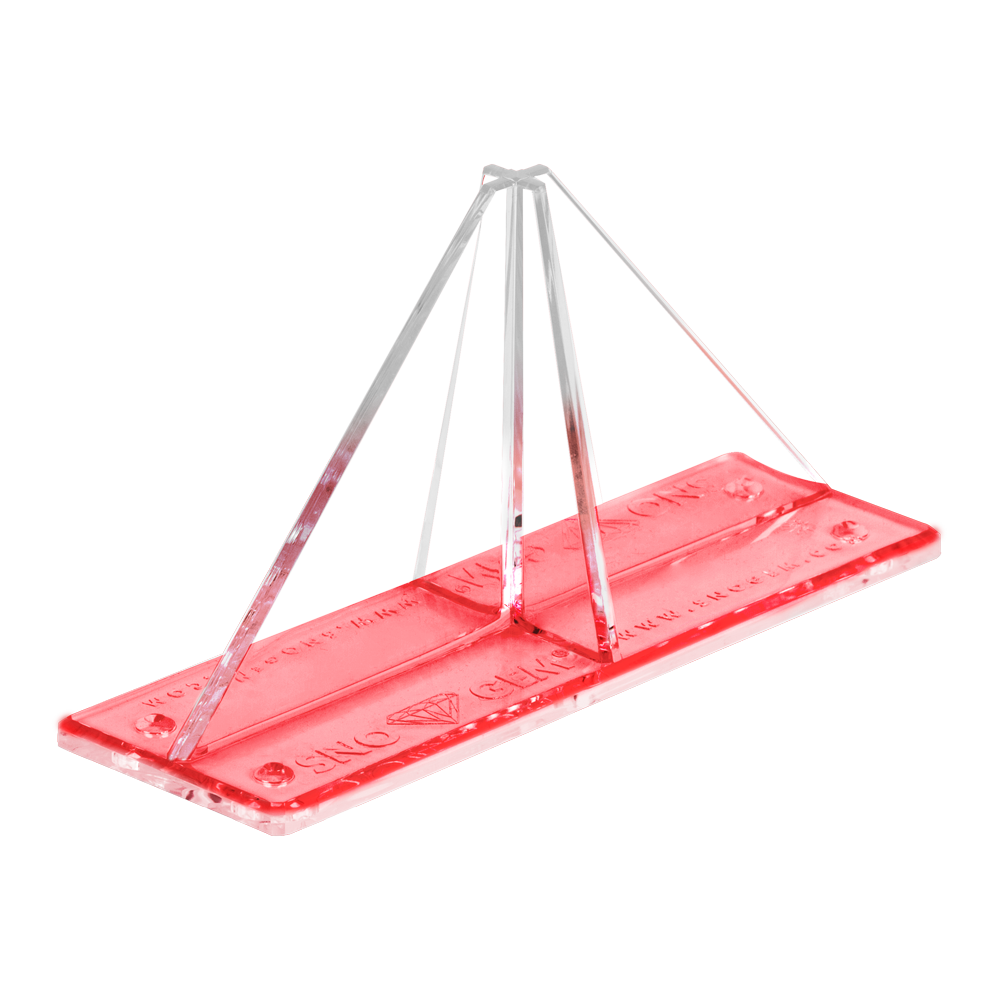 Manufactured from UV-stabilized polycarbonate, the unique design of these crystal-like guards suspends the field of snow until the snow and ice gradually melt under the sun's rays.
CUT: Sno Gem snow guard's prismatic design was developed by architectural sheet metal professionals with over 50 years of on-the-roof experience.
CLARITY: Sno Gem offers a clear prismatic snow guard which retains its crisp, clean good looks. There's no metal to rust or stain. Sno Gem snow guards are unaffected by climate extremes.
COLOR: Sno Gem snow guards can be matched to all industry standard metal roof colors. Sno Gem also offers an unlimited amount of custom colors to meet architectural requirements. The color is injected throughout the product.