Original Poly with Inset Base
Snow Retention Systems
For Standing Seam Metal Roof Systems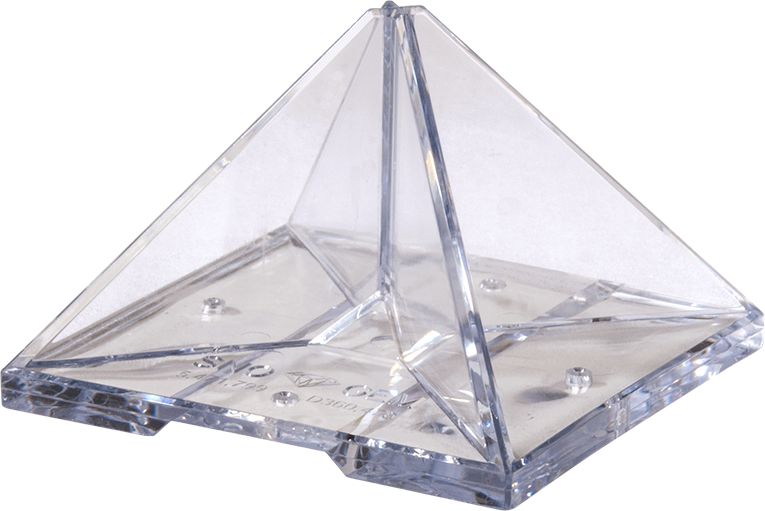 Manufactured from UV-stabilized polycarbonate, the unique design of these crystal-like guards suspends the field of snow until the snow and ice gradually melt under the sun's rays.
CUT: Sno Gem® snow guard's prismatic design was developed by architectural sheet metal professionals with over 100 combined years of on-the-roof experience.
CLARITY: Sno Gem® offers a clear prismatic snow guard which retains its crisp, clean and architectural appeal. There's no metal to rust or stain. Sno Gem® snow guards are unaffected by climate extremes.
COLOR: Sno Gem® snow guards can be matched to all industry standard metal roof colors. Sno Gem® also offers an unlimited amount of custom colors to closely match the metal roof panel. The color is injected throughout the product.
CARAT: The true measure of a gem's worth. At the heart of each Sno Gem® is an engineered, multi-directional, multipurpose drain opening for melting snow and ice to flow freely, plus heat cables can be easily routed through the opening.