2″ Sno Barricade Standard Model
Clamp-to-seam Snow Retention Systems
For Standing Seam Metal Roof Systems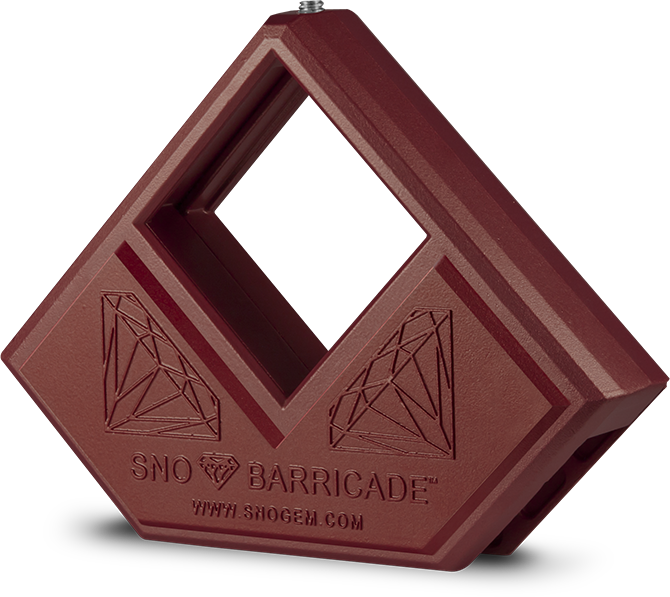 Utilizes Patent-Pending WaveLock™ Technology
Attach to Almost Any Standing Seam Profile
Unparalleled Strength & Easy-to-Install
Powder or Kynar Coating to Match Roof Panel
Non-Penetrating Seam Attachment
Barricade Plate for Sliding Snow & Ice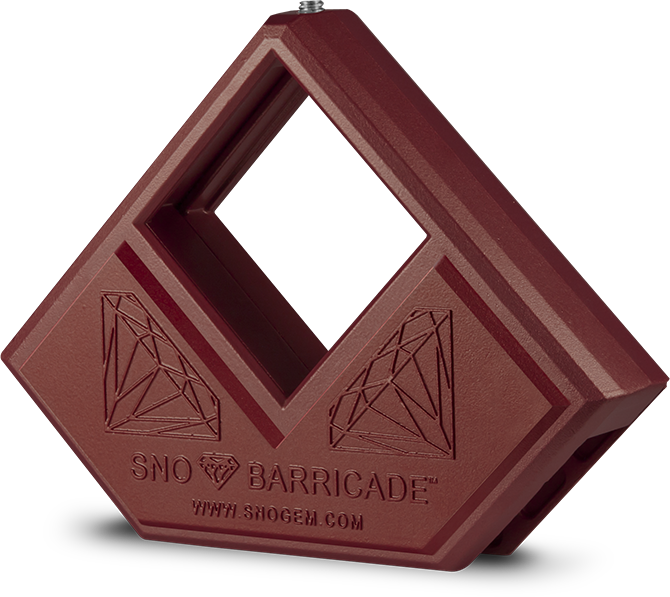 The Sno Barricade® Clamp-On Bar System is recognized worldwide for its strength, appearance, design and function. Every inch of the Sno Barricade® system is fully painted in either a powder coating or Kynar finish, and unlike competing products, the Sno Barricade® system's color seamlessly becomes one with your roofing system.
The Sno Barricade® system is simple and easy to install with few required components, regardless of whether installed on a new or existing standing seam metal roof system. The system's unparalleled strength is derived from the unique design of the patent-pending WaveLock™ Technology, which creates an efficient, snow-stopping profile. The Sno Barricade® system utilizes 3 points of attachment and is designed to maximize strength, but not to pierce or penetrate the roof panel.
Sno Gem® is world-renowned for its' advanced, cutting-edge snow retention systems. Contact a Sno Gem® representative to learn additional details, including engineered layouts, technical questions and pricing.
Image Gallery